Price: Around $15k
Location: Ballarat, VIC
Registered: No
Complied: Yes
Contact: James - 0431320142
Swap for tidy, registered s14 or s15... cash adjustment either way
I'm not really set on a price at the moment, but I'm valuing it at what a low km s15 with a built engine, r33 box, and quality JDM parts would be worth, minus a liberal estimate of $5000 to get it to a clean registered state.
MODEL/BODY
1999 Spec-R
B-Package blue suede interior (rare)
Aero skirts & pods (not fitted)
Rear overfenders
ENGINE
s15 sr20det, supposedly conservatively tuned to 300rwhp
Rebuilt by previous owner 10000kms ago (no receipts to prove this)
CP pistons & rods
? bearings
Blueprinted crank
ARP head studs
Cometic metal head gasket
Head crack tested, ported, polished & acid dipped
Brian Crower 264 cams
? valves & springs
Tomei rocker arm stoppers
Remote oil filter
Oil cooler
Nismo 740cc injectors
Walbro fuel pump
Apexi Power FC D-Jetro
Eboost 2
Tomei Expreme exhaust manifold
Greddy t518z 10cm
Turbosmart BOV plumbed back
Tomei dump pipe
HKS front pipe
Magnaflow 3" 200cpi metal cat
Apexi 3" stainless steel exhaust
Greddy Spec-LS intercooler kit
Alloy radiator
Carbon fibre cooling panel
DRIVELINE
RB25DET gearbox
NPC organic clutch
Nismo 2 way diff
SUSPENSION/BRAKES
Silk Road Section – RM/A8 coilovers (F:10kg R:9kg)
ZSS tension, camber & toe arms with hardened rubber ends
? tie rods & ends
Cusco strut brace
Drilled/slotted rotors
Project Mu RC09 pads
WHEELS/TYRES
Volk F-zero Challenge 17x8 +38 & 17x9 +40
Federal RS-RR 235/40r17 & 255/40r17 (new)
I bought this a few months ago with intentions of using it as a dedicated track car. I'm now thinking i'd prefer something tidy & registered, & don't know if I can be bothered getting this one to that state.
I bought it with semi-repaired damage. It had hit a tyre wall on the LH side. Since purchasing it, these are the issues i've discovered:
Bent rear subframe. Trutrack have since installed a new subframe, toe, camber & caster rods, set heights & aligned. It handles, steers & stops very well.
The radiator support uprights are a bit bent (possibly reshaped to fit FMIC). I had to redrill one to get the headlight to sit straight. There was also a small crack in the the top section of the support, which I patched up with JB weld.
The LHR fender is still a bit out of shape (10mm too narrow at the bottom corner). The bumper, rear fenders and LH door need to be painted, I've installed overfenders as a cosmetic patch up (no cut guards; they're fairly flared already). The fenders don't appear to be full of bog.
The LH door needs a little more body work (I have a spare door in red).
The LHF guard has been replaced (dummy fitted in pics)
The chassis rails are straight, but are a bit squashed in places (most likely from a forklift or incorrect jacking). The RW inspector reckons there are a few spots where the squashed rail has peeled away from the floor & would need to be spot/stich welded for a RWC. Realistically I think they're probably no worse than most imports.
The clutch will slip if you try to spin into 3rd (seems to hold in all other circumstances).
The gearbox will crunch in to 5th.
The diff whines (work well though).
A recent RW inspection identified the following:
Missing 4 wheel nuts - Replace
LH brake light - Replace (DONE)
Number plate light loose- Affix to new bumper
Handbrake - Adjust
Confirm numbers - PPSR report (DONE)
Windscreen washers - Fix/replace
Tail light tint - Replace (DONE)
Rear bumper - Replace (DONE)
Boot leak - Seal around spoiler
Free up drivers seat belt - Clean
Floor rail damage - Weld sections where it's peeled away from floor. Pull-out/tidy squashed sections
Brake lines - Secure front brake lines
Oil weeps - Clean engine and gearbox
Diff noise - Service or replace
Exhaust too loud - Fit silencer or replace
Suspension - Fit standard suspension
I want to be as open as I can about the car. I reckon it's a pretty solid car. It drives very well... almost faultlessly. It has some issues, but at least they've been identified. With a bit of attention spent on cosmetics, this would be a really good car.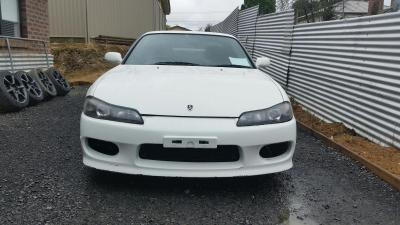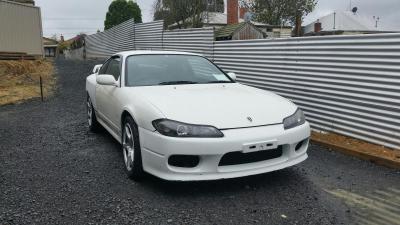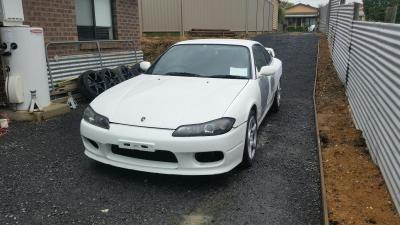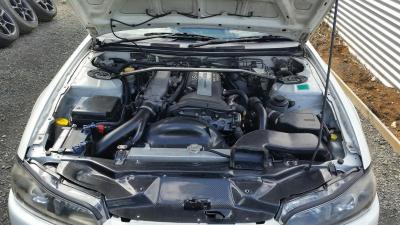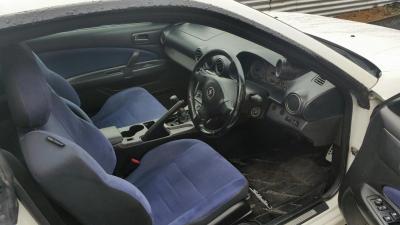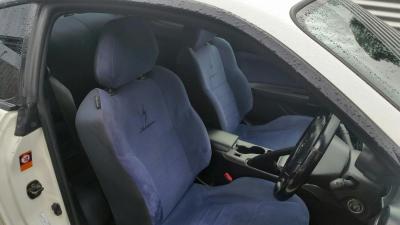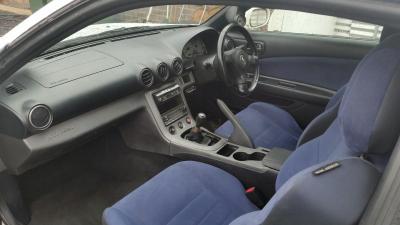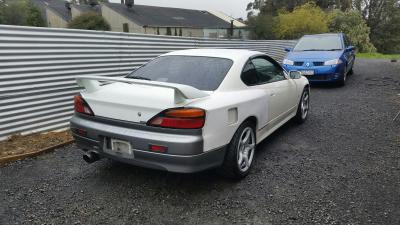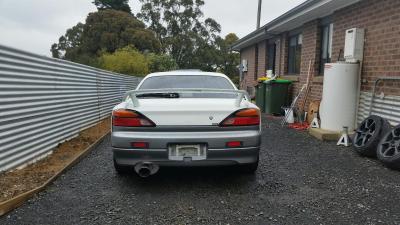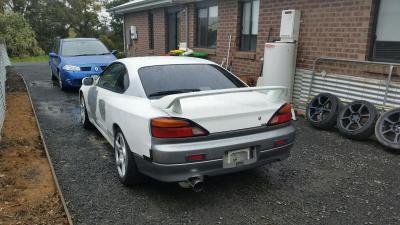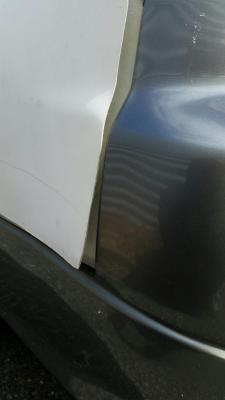 Edited by jimtron4000, 27 September 2016 - 01:23 PM.