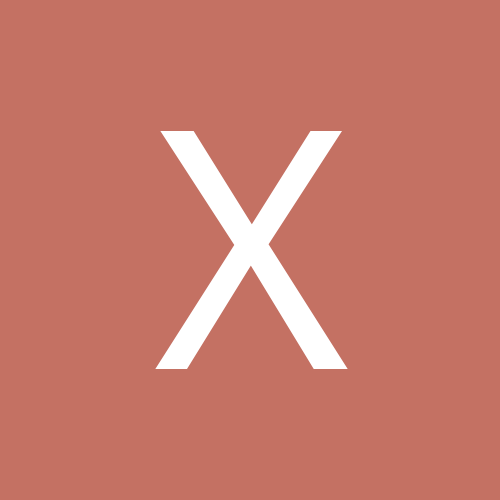 Content count

298

Joined

Last visited
Community Reputation
0
Neutral
About xXJackXx
Rank

シルビア


Birthday

11/09/1983
General Info
Location
Gender
Car Model
Occupation

Information Technical Support aka computer tech
wow these forums are still here. Was talking about my ex-car to someone today and then had a thought about this place....

wrong spoiler, thats from a CA Yeah ran it past the mechanic where I get the car serviced, they checked there book since they do road worthies there and he said it should be road worthy without the high brake light because of the year. Thanks, I'll chuck in an order for one then. And that is seriously allot cheaper than getting a new stock Nissan one. --------- As for the brake light, I don't really care that its not working, its just as i stated in OP wife needs to do driving test and they won't let her with brake light not working. So yeah I am going down the path of just pulling it off for when she does the driving test then I can put it back on and take my time finding a new brake light. Thanks for the info guys. Update: mate at work still has his spoiler and doesn't want it. So now all parts are sourced

Anyone know where to get these around Melb/Geelong? s13 sr spoiler brake light and radiator overflow bottle Mechanic tried the usual spots and he can order them from Japan which would take 2 or so weeks. Spoiler brake light is a priority as Vic Roads won't let the wife do her driving test if the light isn't working.

um.....i did say that on the first page as my above quote says PS. I take it crzy_180 that your the guy in the front?

those cupcakes were awsome....except for me having 3 that amount of sugar intake was baaaaaaaaaaad

see pewter has already done those kind of crashing stories so anything else is a repost! Yeah i escaped from north korea! I just stopped on NS because i was over NS and wasn't doing anything with my car seriously it sits in the garage 5 days a week and only gets taken out on weekends to goto the supermarket for groceries and church! it'll be nice to take it up for a drive to the east meet, will be the longest drive i've done in it for a while

yeah it is the usual east spot

i think most of the 'old' members have grown up and don't post as much stuff any more because like most have said LIFE has gotten in the way and i guess we've now got the up and coming 18 yr olds on here posting and so on. Which when you've been on the forums a while stuff they are doing is stuff you were doing 2-3years ago on the forum

well seeing as how i couldn't be stuffed getting up bit earlya this morning to drive to work (i work in melb now) i'll be training back to geelong after i finnish at 6pm i catch a 636 or 659 train depending on how fast i get to the station and then i'll get home around 730 or 745 i shall then walk back home from the train station change out of my work clothes get into my car and drive back to melbourne for a 9pm meet! I dont know where i'll be fitting dinner in. So cup cakes for dinner sounds rather good

yeah i know any one can post one up to say there is one, but its useless me doing that because i have travel so far and if say only a few people show up well........it'd be a waste of my time! unless it was people i knew that showed up then that'd be ok

i'm not organising one for tonight, just nothing had been posted and Nat had said he was going to post something up for tonight but nothing is up, so i'm just wondering if its gonna happen!?!?!

Usual Time and Place i guess if people are gonna show up. Dont want to make the trip up from Geelong and find no one there!

the one i goto has flat rates for alot of things but if they actualy have to work out a problem its $88/h and then when they find the problem its just labour + parts....which is a bit less than the $88 from memory. But this mechanics has been there for 15+ years and has a damn good name in the area

my PC died, let see how LFS runs on my laptop!