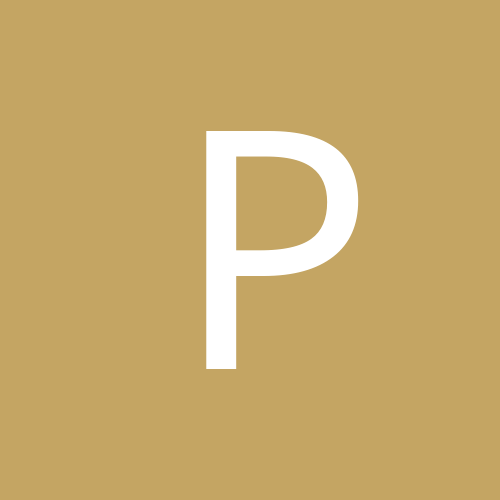 Content count

1,331

Joined

Last visited

Days Won

5
Everything posted by pur40m
I got afew quality parts left as i have sold my r33 Rsr invidia stainless 3inch catback for r33 gtst Good hiflow exhaust thats very quiet but does not have the 2.5 inch restrictors like most jap exhaust with the jasma plate robbing you of power $250 ono Rare moon face dump and fr pipe stainless steel to suit r32/r33 5inch oval shape Good for lowered cars as it sit up nice and close to the body Has a nice unique not and discontinued item retail $799 vgc $300 R34 op6 turbo good cond no shaft play comes with lines and outlet and actuator $250 Custom metal intake made by dvsjez to suit standard airbox off r34gtt which should fit r33 $120 15mm gktech spacers 5x114.3 with wheel nuts $80 pair Stock r33/r34 gtst pink label afm working cond $50 Whiteline 22mm solid rear swaybar with bushes for r33 $80 Genuine bride brix 1.5 drivers seat with genuine rails freshly retrimed and rebolstered for r32/33/34 $450ono Enkei rp01 white 17x9 +22 gtr offset wheels 5x114.3 all round lil curb rash on the edges Plenty of tread 80% fr dulop direzza 225/45/17 60% rear bridgestone 235/45/17 $1100 ono Jap stern racing 3 piece gold wheel 17x8 fr 17x9 rear staggered plenty of tread +30ish offset plenty of tread Bridgestone turanza fr 60% 225/45/17 Nankang rear 265/35/17 50% $450 R33 5 stud rear hubs and wheel bearing Good cond Good for 5stud conversion for s13 /180sx or replacing worn bearings in s14/15 200sx $100 pair R33 gtst s2 mspec grille painted white $150 All parts located syd outer west

Depending what cams its got will affect the test results

Also got Pair of 300zx stock wheels 16x7.5 5x114.3 Fitted with mickey thompson et street drag tyres 255/50/16 40% tread $250

I didnt have a nismo one but a ats carbon 2way lsd Yes streetable with the right oil or pennrite lsd additive Without it it noisy as hell alil clunky on very slow tight corners like parking but goes away on acceleration and be prepared in the rain as the rear ends abit sketchy but with good tyres should be ok

The headlight stalk between s13 to 180sx differ they may look the same and plugin but the 180sx has a extra 2 pin plug which control the pop up lights function If not connected the lights stay up

Do you mean the mamba gtx range for sr20 ? I would like to see how well they go proberly very similar to the genuine garett gtx range as there still bb and at almost half the price but still would rather go hypergear just for the local warranty as there still over $1k

Ive seen std t28 on s15 stock cams push 219kw on e85 so not much of a upgrade the gtx2860 especially it has cams aswell Another very responsive option is if you find is a Pe1420 or ihi vn14 turbo harder to find now but they look similar in size to a t25 but make 230kw e85 and even more responsive than a t28 bolt on

Well you found your problem you only got 2bar fuel pressure did you remove the vaccum line of the reg when you tested it? Either theres a leak somewhere or your reg is faulty

Here i have for sale Ats super silent 2way lsd r200 abs 4.083 ratio Was in r33 but had to change the shafts to 6bolt So will bolt in s14 or s15 200sx abs models or r32 r33 or s13 180sx abs models with the 6 bolt driveshafts i can supply for extra The most streetable aftermarket 2way lsd as this is the super silent model which go for $1200 rrp for the centre only Its currently filled with castrol lsx90 with penrite lsd additive and only chatters slightly when parking or moving very slow and turning Its in excellent cond and locks up everytime Had it inspected by bra diffentials before install and they said the clutches were like new less than 30% worn and backlash was perfect Done less than 5000kms as i dont daily drive the car Price $550 or $600 with driveshafts Located syd west Diff will be removed this weekend so can take anyone interested for a test drive till then

Depends on the design of the manifold

I got a s15 helical lsd with 3.9 ratio abs diff but has 5bolt half shafts

You sure you havent got a split hose that doesnt open till under pressure Do a boost leak test

Spark plugs do definately look clean I would do a leak down test and see where that loss of compression is leaking out Headgasket leakage will usually pressurize the cooling system that much that it will be over the rad cap rating and push coolant out the overflow By you compression test results a jump in compression results wet to normal usually means rings are worn but best to confirm with leak down test

Dont go a puck or brass button clutch on a s15 6spd if you want it to last You will blow 3rd gear if you drive it hard as it too harsh on the box Organic will be easier on the box

Yeah check the main fuse i think its a 30 or 40amp fuse Not your normal fuse its a large nissan item fuseable link

Yes 15• remember the marks dont start at 0 Its +5 0 5 10 15 20 Its just to synchronize whatever is programed it the ecu It actually runs it So if the ecu is asking for 10• it actually is

Look up google on how to install a sr20 cas and you will get pics showing you marks to set it As once on tdc compression you still have to align the marks on the cas as it suppose to rotate once you install it as its a helical gear Then once you install it right you still have to set the ign timing once warm As too advanced it will ping Too retarded and it will run like balls slow to rev and no power but should still idle ok

How you getting the pick up ? Off the loop at the rear of the head ?