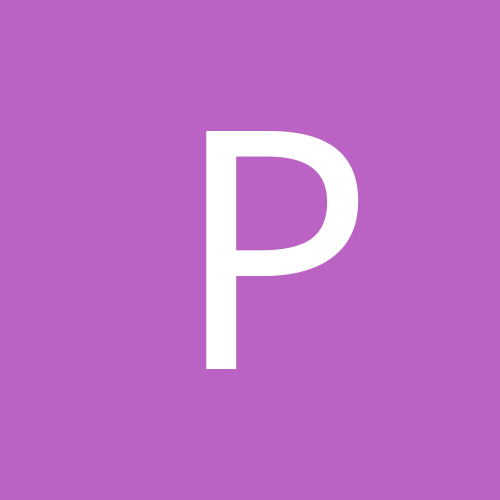 Content count

95

Joined

Last visited
Community Reputation
0
Neutral
Rear gaurds were done in japan.

Here's a few pics from the downshift meet just gone, i rarely drive this thing anymore and im looking at putting it up forsale shortly It's time to move on i think and free up some $$$

Make : MITSUBISHI LANCER Transmission : Manual Kilometres : 85000 Price : $35,000 Condition : Used Hey, The missus is selling her 2005 mitsubishi evo-9 as it doesn't get driven much at anymore. It has been very well looked after and always gets serviced within 4000ks or 6months. Mods to the car are fairly new and hardly driven on, it's only done about 5000kms in the pass year & has always been garaged. Has got 85000kms Engine: -Custom 3" polished alloy intercooler piping -Custom Intake box (alloy) -3" S/S dump pipe -Full custom 3" S/S exhaust system, 3" centre muffler into 3-1/2" straight pipe (all has been tucked up very high) -K&N air filter -Haltech piggy back ECU Suspension/Drivetrain: -Silkroad RMA8 coilovers (5000Kms old - purchased new!) -10kg front & rear springs -Direct clutch services - HI Torque clutch kit (5000Kms old) -Redline gear oil used in all diffs,gearbox and transfer case when clutch was installed. Wheels/Body: -CCW LM20 Wheels- with custom offset/size. -18x9.5 all round -225/40r18 nexen n6000 -Gaurds have been rolled all round -20% tint all round -Odyssey Battery - (5000kms old) -DBA 4000series slotted rotor's (5000kms old) -Project Mu HC+ pads - (5000kms old) Interior: -Standard but comes with factory recaro seats, cd stacker, floor mats etc. Power: 220kw on 20psi at all 4 wheels - on a very safe tune. PRICE: $35,000 NO TRADES OR SWAPS!! The idea of this build was to stand out from the rest but still make it look subtle, This could possibly be the only evo-9 running the CCW LM20 in australia as we havent seen another set on one. Overall the car is very clean inside and out! it's been very reliable and has never broken down or anything like that, has good power and response will not dissapoint! Contact: 0421 478 291 Kesley.

Got the car detailed yesterday, getting it ready for the HPI photo shoot next week! This morning i took off my cam covers to get it painted this week before the photo shoot on saturday, just wanted a cleaner look than the rough alloy finish. Anyways this was my first time pulling them off ever and was keen to what cams i had in there! Turns out to be a pair of HKS 264 Exh & 272 Inlet cams

Couple shots from the Hardtune meet on sunday night, had a few highway runs which i havent done for a while too was awesome!

Kriss - have you got a link?? Have not seen any at all. Do you have pics of there work?

Hey peeps, Im looking for a z32 afm alloy housing to fit into my cooler piping. I think someone on here gave me a link to a jap site that was selling these units. so if that person or someone can direct me where i can get it, much appreciated Thanks, Nghia.

The warmup day has come, give it 24 hours and Nicko in his vl is going to dust all you ricer *milkshakes*...up the commy

UPDATE:- The origin boot lip all painted up and looks good! Ive only dummy fitted it on atm to see how it looks before i stick it on there permanently when i get some sikaflex & wash the car etc. Also put my door cards back it bay shot! Needs abit more tidying then she'll be good. ps, will get better pics soon with proper camera.

Haha cheers man. Yes it's an animal! I still haven't been it yet lol but frying 1st to 4th on mt semi slicks with a car load, now that's impressive!

Awesome day out at powerplay! So much track time and racing everything that lines up next you was fun. Car went well all day and never missed a beat. A few rolling shots i found.

UPDATE: Car went on the dyno yesterday to get a full tune and see what this GTX35r can really do and see if there's much difference between a normal gt35r. The GTX comes on HARD and makes great power which i didnt think i would make anywhere near this figure due to ppl with these VVTI 1j only making a max of 420hp on 20+ psi. Well on 16 psi this was already making 400hp and it wanted to keep making power so abit more boost got wounded into it and these are the RESULTS!

This also arrived today! Got some tow straps coming aswell as bodykit=No tow points

The last piece of the puzzle turned up this morning!

Went down to visit my car today & see how its all coming along. I had to return my missus stock wheels back so i put my GTC's back on, while i was down there i did a service on it so there's fresh oil for the new turbo. The turbo sits nice & low with the 6boobs manifold, everything clears! The 3.5" dump pipe is getting fabricated tomorrow, it's abit of a tight squeeze with running a 50mm turbosmart gate but it all should fit nicely sneek peek of how it sits.