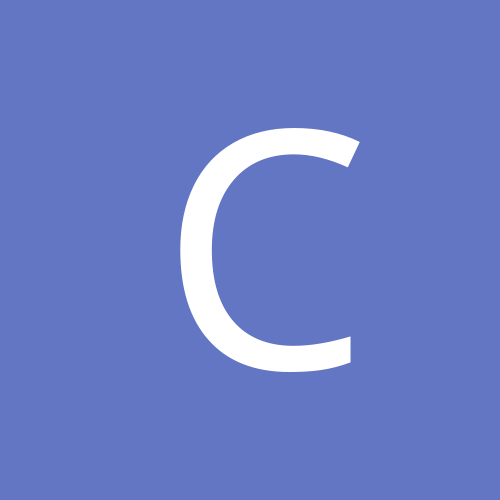 Content count

408

Joined

Last visited
Community Reputation
0
Neutral
T28 ball bearing turbo SOLD!

X Force Cat GONE! Still got two sets of fuel injectors I need gone. RB26 injectors - $100 or offers S15 SR20DET injectors -$100 or offers PRICE DROP ON S15 RADIATOR $20 PRICE DROP ON NISSAN SR20 TIMING CHAIN $20

Fujitsubo rm01a exhaust sold. R32 GTR fuel pump gone. R32 GTR turbos sold. T28 turbo and hks dump pipe sold pending payment.

Clearing out some stuff after doing some upgrades. Want this stuff gone so genuine offers will be considered. T28 ball bearing turbo off my S15. Perfectly operational. Shaft play next to nothing. Missing 3 studs where the dump pipe would attach. $150 480cc fuel injectors of my manual S15. Perfectly operational no issues. $100 HKS split dump pipe. GENUINE HKS NOT A COPY. Includes divider plate. $100 HKS front pipe. Has some light scratches. No leaks or kinks. $70 X Force 3 inch catalytic converter. Has had flanges modified to suit JDM S15 exhaust. FREE Fujitsubo RM01A one piece cat back exhaust. Has some light scratches on the resonator and muffler. Great sounding exhaust zero drone at any speed and reasonably quiet. Cost $1200 brand new. Made up to 230kw at the wheels with this exhaust. $300 Sound clip here http://youtu.be/u6n5k7Y_k1w S15 OEM radiator with radiator cap. Perfectly fine no bent fins no leaks. $40 Brand new genuine Nissan timing chain. $40 R32 Skyline GTR RB26 OEM fuel pump. Wires have been cut. Perfectly operational when removed from the car. FREE R32 Skyline GTR RB26 OEM fuel injectors 440cc $100 R32 Skyline GTR RB26 OEM pair of turbos. Perfectly operational when removed from the car. $20 Location is Eastwood NSW. Can freight/post at buyer's expense. SMS me on 0424 660 535. Cannot answer calls at work/gym.

Make : RENAULT MEGANE Transmission : Manual Kilometres : 97000 Price : $14,000 Condition : Used Improvements: Has Fastchip Stage 1 remap with 150kW at the front wheels. Have dyno sheet ASR set to reactivate at 180km/h if one decides to turn it off Yokohama Advan Neova AD08 tyres 225/45/17 Ferodo DS2500 front brake pads & Ferodo Racing rear brake pads Alpine car stereo including iPod control cable Alpine 6x9 speakers mounted in the rear parcel tray Service/maintenance: Replaced existing broken handbrake handle with a working unit from a regular non-RS megane Windscreen washer pump motor replaced Timing belt & auxilary belts replaced 10 months ago New Ph2 blue collar injectors installed a month ago New rear discs installed a month ago All serivicing has been done by Paul V ever since I took ownership 12 months ago. Have receipts for all paid work done including a few from the previous owner. Service records are good. Price $14000 or nearest offer

S-series for modding and hard driving. 86 for a fun daily commute. I like that.

To those who own S15s, what do you folks think about the 86/BRZ? Would this car really be a replacement for the S15? What I'm trying to figure out is whether the 86 would replace my modifed S15 or replace my sensible daily driver. Or maybe even replace both?

Hi guys, I'm wanting to further reduce body roll on my S15 without having to resort to changing my coilovers as I really like them for the amount of comfort and grip they provide on the street. I know when the swaybars went in most of the old factory bushes were reused (not all) and the factory swaybar links. I believe by replacing the old factory swaybar links and bushes the Cusco swaybars can work more effectively to reduce body roll. What I want to know is what aftermarket swaybar links and bushes are known to FIT properly on S15s with Cusco front and rear sway bars? and then how much are they and where to get them? Thanks heaps in advance.

Me too! my JDM S15 had the same problem last week. Exactly the same symptoms as yours. I don't know where to find the combination flasher unit. Can someone show me a photo of where about it is located?

What do you guys think of Work Emotion XT7s in 17 x 9 +28 all round on a S15? I have an S15 too. I trial fitted a 17 x 9 +35 with a 255/40/17 tyre on the front and the tyre lightly rubs on the coilover spring but the actual rim itself comes very close (2-3mm) but didn't touch my HKS Hipermax III coilovers.

Oh forgot to add Depends on what you use your car for. Street only: Stock diff is great being quiet and low maintenance Drift: Stock diff doesn't lock up that well as an aftermarket 2-way would. 2-way diff would be more predictable depending on your drift technique. Circuit: Stock diff will do a fairly average job. Not good but not bad either. Drag: Does fine unless you're needing to change the final drive ratio to suit your motor's tune and power delivery.

I don't know what the Pinion and Crown wheel ratio means but this is what I do know... The stock S15 Helical diff has a final drive ratio of 3.692 Put rather crudely, a higher final drive will result in faster acceleration and reduced top speed with less load on the motor. Lower final drive will result in slower acceleration with increased top speed with more load on the engine.

How much is the nismo supercoppermix clutch and flywheel kit supplied and fitted? What is it like for street and track driving? I also have Nismo 1.5way diff and next thing on the cards is the Nismo supercoppermix clutch - although after reading your experience I'm wondering how did you manage to crack the rear subframe twice?

How do you turn on the wind noise reduction mode on the GoPro camera?

I just recently got a GoPro HD motorsport Hero. Sample footage here - again not perfect quality due to re-encoding the video once, and then upload to youtube re-encodes it again. Suffers from a fair bit of wind noise but the wide angle, solid mounting kit, good battery life and relatively stable footage makes it a simple effective way about it.