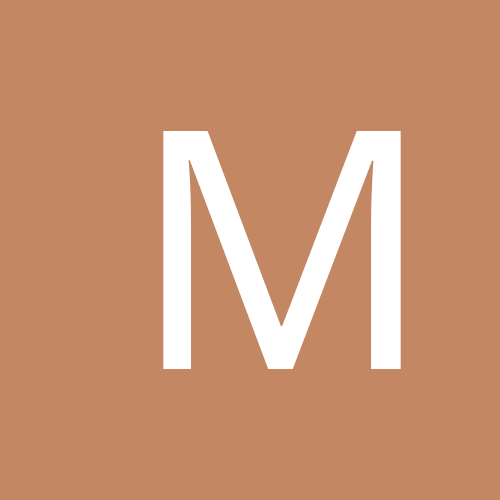 Content count

16

Joined

Last visited
Community Reputation
0
Neutral
Geez, can't see that happening. Also, good to see you have a platinum member.

Well the forums are down again, so anybody from the forums I guess we could chat here. Have tried to contact Mark, to no avail. Nigel.

Try wise choice tyres in lonsdale, I know they used to be open on sundees. I would do it for you but 6 days is quite enough.

Probably, but at least we won't have to rely on Bob Jane, nor give him anymore money.

Just spoke to the chick that is running the new track, and its going ahead. They are currently waiting to be given the go ahead from the SA lands trust or some shit to access the site that has been set aside to do soil testing etc. The band aid measure being carried out at AIR is typical of the owners treatment of the SA motorsport community. AIR will never be ANDRA sanctioned, as the braking area is too short. Bob wll probably try to milk us all for street meets, but that's as far as it will go. I won't race there.

In a car like my 1jzgte vvti jzx100 which has zorst mods, fmic, panel and running rich as anything, could I use this fuel without tuning? I mean there is soot on the ground where it starts up in the morning, and black as zorst tip, so this could potentially clear this up? What bout my 4ac carby sprinter, also seems to be running rich on BP ultimate, so same deal?

I just posted in the shoutbox on SA Supra forums. After a gruelling 3 minute wait no one has yet replied. And yeah, I'm no real fan of the TRD kit either.

[/qoute] So who wants to go visit Marks (owner of jzx100.com) house tommorow night? With a donation of cash? Lets get the love, and the coin flowing. Mark, man let the avalanche begin.

And overall, a destinct lack of cockheads.

Drunken passenger in your own car is fking fun as I remember be pissed as and getting my mate to drive me and a few girls around in my 180 back in the day and I saw Nigel in the Mark II on west terrace Yes, I can vouch for this, he certainly did look pissed, and he was a passenger. Must say I'm suprised the forums have been off for so long. I'd gladly pay the $12, and will when I see mark again, but the whole cred card/internet thing scares shit out me. I hope the other users here haven't read some of my comments on our forums. Still, I used to have a '79 skyline 2.4 auto, and I've got a winfield gtr poster.

I bought one of these in 1998, it had 71,000kms. Kept it for 7 years and another 100,000 kms. Apart from HG issues X 2, I only had to replace the starter motor, fuel pump, leads, hoses, radiator (caused by BHG), exhaust, O2 sensor, front discs, rekit front calipers, and not much else. Economy seemed to be around 12-13l/100km. As stated before, they are pretty punchy off the mark for what they are, and good to live with daily with good ergonomics and vision. Sometimes rust can appear at base of rear window, and around tailights, But most cars were endrusted at the dealer, so that should be fairly rare. Also in regard to the HG issue, the second one fitted to my car was a AJUSA brand gasket, and it was a multilayer metal shim type. The complete kit was under $200, contained EVER gasket, and fixed the problem. Excellent car to own, I should'nt have sold mine. Of course currently owning a JZX100 markii takes the pain away.

Never heard about that one. Surely there would be some sort of notification or warning that the site was going down. There's far too much info on there to just lose the lot.

Bloke, I've been wondering myself. Have tried to email Mark with no success. Do we need to have a can drive, or a carwash to keep it going - I dunno. Its funny you know, but since the site has been down, I've ben surfing around, and can't help but notice how much more relaxed the JZX forums are. Hope were on soon. Nigel.