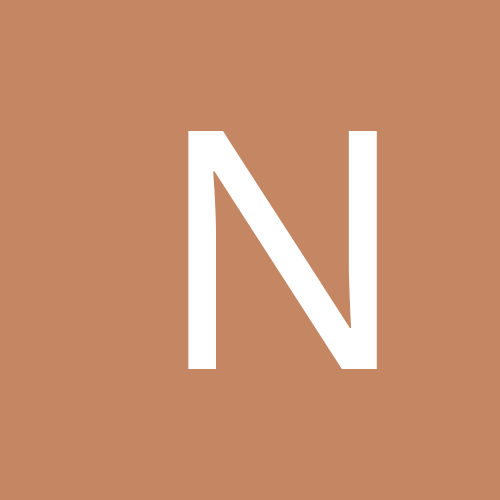 Content count

65

Joined

Last visited
Community Reputation
0
Neutral
About NeRve
Rank

Newbie


Birthday

03/15/1990
General Info
Location
Gender
Car Model
Occupation
Up for sale is my 1992 Nissan Silvia sr20de the car is automatic with 158000 km. Reason for sale is I just got a motorbike and need money to get it on the road. The good parts about the car are new battery, brand new tires, front and rear ISC coilovers forget the spring rating but they are high, front and rear adjustable toe and camber arms from ISC, has focal 6" 3 way speakers in the front and a 10" sub in the back. Bad parts of the car has a cracked dash, crack in the sun roof, engine has noisy lifters, needs a services car hasn't been driven in over a year. The steering rack needs to be Replaced (as the car doesn't drive well at all, in the corners it would pull to the left or right depending on what way you turn), needs new rubber seals as water leeks in at front drivers door the sunroof and the boot. Paint is a bit ruff. Other then those small things car is in good condition has always started and has never let me down just needs a little work. Sold without rwc and no rego, I have the stock coilovers so will be easy to get a rwc. you are welcome to have a look at the car located in Oakleigh. Any questions msg me here or on 0450783830. Looking for about $2,500. Cheers

I'm no joke. Why do you think im getting it professionally imported now. I dont post on here much and I can see why. Haters gonna hate.

Okay checked out Iron chefs website I think Ill get him to do it seeing as its only 1100 and he does all the work for me I just have to through money at him, seems easy enough. Any other cool items to get while over in Japan?

I think you're underestimating the amount of time/effort it takes to do this. Are they really going to spend a whole week out of their trip to source a car, buy it, organise shipping etc? Why don't you get them to import one through someone who knows what they are doing ie. Iron Chef? I think that would be the way to go about it. But I dont really care about the condition of the car. I'd be down for a surprise ahah

I just asked them. Didnt take any convincing they seem down to do it, I just thought I would be too much to ask as they are on their holidays. Wouldnt mind a c10 gt-r clone, seeing as the real things go for 50k. They will be over there for 2 weeks wish I was going with them gotta work though. Any other classic jap cars I should be looking at?

solid g string ahaha lost my sh*t. Okay so I talked them into importing a car for me now have to decide on what car, I would like an 04 r32 golf, but do they export them and would it be worth it?

So my parents are leaving on friday, I was wondering if there is anything worth bring back for me. Anything I cant get here and you can in Japan? Would things be cheaper over there? I would like them to import a car for me but would be to much to ask. Ideas would be helpful

http://www.youtube.com/watch?v=qHJXrcQMZ_s

This is my attempt at the cat sitting down.

My cat lilly with her fav toy, till a dog came over and destroyed it. shes a tonkinese, and shes a real wimp.

idiot.. just contradicted yourself I was only joking about the "faggy asians" post. I though it was obvious, but its hard over the internet.