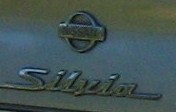 Content count

130

Joined

Last visited
Community Reputation
0
Neutral
About swc087
Rank

Standard Member


Birthday

05/14/1987
Contact Methods
MSN

red_dragon_hu@hotmail.com
General Info
Location
Gender
Car Type
Car Model
Occupation
Hi Guys, Could anyone help!!!!! I need to find a left hand rear toe cam adjuster bolt for my 180sx. It's a stock set up. I have attached a picture, any help would be good I live in sydeny and it's a 1994 180sx.

Hi all, I'm about to put some adjustable caster rods onto my 180sx. I would like to know what a good set up for a street/ slight track car. I would like to bring the wheel base forward. Any help would be tops

Hi Guys, Thanks for the help. I think i will run with the Exedy sports organic kit. I can pick one up for $660.00 What do you think?

Sorry guys. I'm a D**K H**D lol It's for my 1994 180sx sr20 black top. All that i am running is 186 rwkw

Ok Thanks Hawker180 So i need to get a sprung centre. What clutches do you like the best?

Hi All, Ok it's time to spend some $$$ !!!! I'm thinking around $1000 - $2000 I have been looking for a good street and light track use clutch and flywheel kits. I am finding it hard to find a Kits with clutch and flywheel. Would any one have a good suggestion on a brand and kit price. I have been looking at * Xtreme DCB * OEM * ORC Organic single plate ( I WISH I HAD THE CASH FOR) ;-) Any tips and thoughts. Thanks Scott

Thats what i was thinking. Plus i think stock bars look rubbish. Thanks champ!

Delete this post!!!! I will have to look for a stock bar!!!!! Any sellers

I wish i could get a new driveway!!!! I don't know if i like the look of a stock bar. Any one want to sell one lol I'm thinking to cut it,Or pay some one to do it.

Hi all, Would some one be able to give me some advise on this? I have a fibreglass front bar on my 180sx and I'm sick of it hitting my drive way every morning I go out. What would be the best way I could do this? I'm thinking to cut about 40-50mm off, but I think it will lose some strength. Any advise!!!!

Hi all, Can any one recomend a good auto electrition in sydney. I live in lane cove/ north sydney, but im happy to drive for a good auto electrition. Any help would be much appreciated. Thanks scott

Well that fuse is working, ill swap it with a new one today. Please be that one!!! Thanks harris!

Yep checked it all.. This is why i love imports lol

Still need help. Ok so i got a tester light, All my fuse's are good but 1 the (start signal) so i swaped it with a new fuse but it did not help. The car is running fine but my lights are out. ie Dash and rear tail lights. Brake lights and head lights still work. I found this but its not helping me. Let me guess... you crank for a while.. and the car takes a while to crank up ? NO mine cranks fine. Your start signal fuse is blown... drivers kickpanel. Lots of people think it is a fuel issue when asking this question... 99% of the time their starter signal fuse is gone and they throw all sorts of fuel related parts at the car. This start signal tells the ECU that the car is being cranked and to back off the timing.. Most Nissans will not start w/o this signal.

Thanks mate, I will get a test light and try. I didn't even think of that.