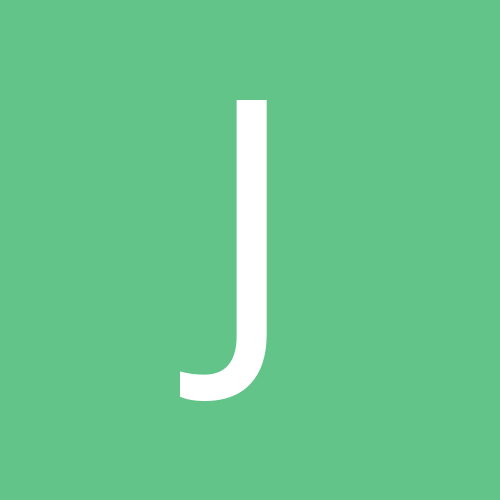 Content count

48

Joined

Last visited
Community Reputation
0
Neutral
General Info
Location
Car Type
Car Model
Make : NISSAN 180SX Transmission : Manual Kilometres : 96000 Price : $11,500 Condition : Used 1996 Type X 180sx - 98,000kms (BLACKTOP SR20DET, MANUAL) Definitely one of the cleanest, Straightest standard looking 180's getting around. I have looked after her religiously and haven't been afraid to spend the cash, The car has all the necessary gear and more. Fresh Garrett 2871r.64, Nistune, Z32 and injectors all installed under 10,000kms ago. Viper alarm, and drifteks installed only 2 months ago. Everything modified has been hidden or done to look legit. e.g Boost controller, Running Standard Airbox with Z32, EGR and suspension at legal height. Street registered. Tuned at a safe reliable 220RWKW at 16 psi, I've barely had the chance to enjoy it or take it to the track as I have been pouring money into my travels. If anyone has further interest the specs are as listed below: Garret 28.71r .64 Turbocharger Greddy spec S Intercooler Walbro 400hp Fuel pump Nismo 740cc injectors Nistune ECU Z32 Aif flow meter HKS EVC electronic Boost controller Exedy HD Clutch 3" stainless turboback exhaust Locked diff Lowered suspension (Legal) Viper alarm Greddy turbo timer Koya Drifteks 17" x 9 +38mm "Type X wing" - Currently off the car. Plenty of others i cant think of at the moment, Please, Only genuinely interested buyers… No test pilots or lowballers, lowballers will be shot… *Bride seat not included. HUGE PRICE DROP! $11,500 FIRM - Includes 10 months rego, Located in the west, Vic PM or contact on 0401 224 719 if interested, Cheers.

Price : $800 Condition : New Have a full set of Brand new Drifteks for sale, They are black in the middle with a polished lip. Here are the specs below. - 4x 5x114.3 17"x 9" +38mm $800 PM or 0401 224 719 if interested, Located in the west, Vic Cheers,

1996 Silver Nissan 180sx,TypeX Stolen this morning out the front of my house in Caroline springs area... I'm Deadset gutted.. I have No insurance as it had just run out and I'm now left with a $14,000 loan to pay with nothing to show for it ... If anyone has any information please let me know. The car is a Silver 1996 Nissan 180sx TypeX. Rego XDD481.

As ive said in the topic starter, Im running the standard Airbox for *wank.. Epa/Defect reasons (Keeping everything Looking legal) on my SR 180sx. All though i'm running the standard air box, I also have the following mods - 2871r.64, bosch 040, FMIC, 740cc injectors, Z32, 3" Exhaust ect.. All the necessities i guess Anyway, Im taking the 180 for a tune next week, but are worried that the Air box may restrict me a little with airflow.. thus less power So, Does anyone have any Ideas for creating better airflow, *WITHOUT cutting the car at all?.. Probably going to be running a duct through the standard cooler pipe hole, But the problem being that hole is only big enough to fit a small duct. =S Any other way of doing it? Also can anyone guess roughly what sort of power i should make supporting these mods? Aiming for the 230 - 240rwkw mark.. Keeping in mind no cams. And with the standard Airbox, obviously Thanks for you help, Cheers.

Hrmmm cant be more illegal than having too loud of an exhaust though right? what could be the consequence of being dicked for having one of these then i wonder? lol.. plus, who's going to know?... Yeh i hear ya man, but i just cbf with stuffing a silencer in the exhaust all the time and having either one or the other.. Surely its not that bad is it? =S I wouldnt mind at least a bit of a rumble!!

Just testing the waters for the Varex noise control muffler, sick of being raped by epa ect for having a loud exhaust, Has anyone used one of these mufflers? are they any good? Any info appreciated, cheers

Just wanting to get the chaser n maybe get a tune for now.. How much power you think i could make with just a computer? ... Standard injectors,fuel pump, cooler and exhaust?

Looking into getting a chaser, Just trying to gather some info on some of the first mods I should be making, Obviously the usual, ECU, Injectors, Cooler, Exhaust, Fuel pump are the first mods on the list, But I wont be able to do them all at once.. Soo I thought I ask the question, What power are you getting out of your Chaser..? And with what mods? At the moment, Id be happy with 200 - 220rwkw what needs to be done to achieve this? Would I be able to achieve this with just an ECU upgrade? Cheers guys, any info is much appreciated

Where do you have to go? When i got done i only had a choice of 2 places to go to in Melbourne. One was in Hoppers Crossing and the other was in Morrabbin. I passed with and aftermarket front and dump with a stock cat back. It read at 91db. Other than that i kept the front mount but everything else was stock ie: turbo,zorst,ecu,injectors,pod,boost controller, and all egr gear. I left the boost controller in and just took out the solenoid. Ahh ok cheers, well if the story isnt true about macelod id be heading up to hoppers as its the closest. - You said you passed with an aftermarket dump, So what did that mean for your plumbing back your EGR properly? Seen is how the aftermarket dumps dont have the Emissions/oilexcess tube...? thanks

Just got done the other day also.. Need to know a coupla things if anyone can help? *Ive got a full 3" exhaust with a cannon. I have replaced the de-cat with a standard one and put a silencer in the cannon and it has quietened it down heeeeaps!.. but will i still get away with having an after market exhaust as long as its under 90db? *EGR - Need to know if there is any way around hooking up the EGR, what i mean is, The standard dump has an oil/emissions dump tube attached to it, but the aftermarket one obviously doesn't.. - Is there any way to dummy it up or plumb it back another way without replacing the dump to standard?? Cheers for any info

Likewise mate.. i am a qualified mech plumber and do cashies on the wknds, I dont have a d licence tho, soo youll have to get someone in to do the elec work. Pm me if you want me to do it, cheers.